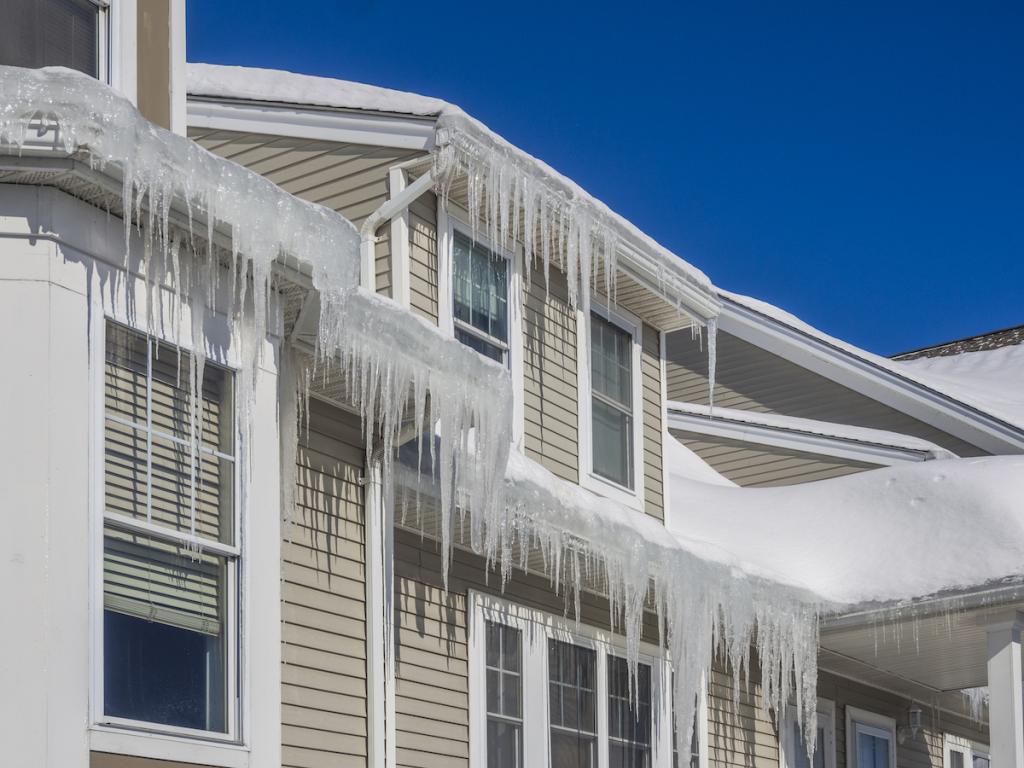 At some point during the early months of the year, Canadians experience a couple of days or weeks of warm weather despite being it being winter. The warmer temperatures seem like a bit of a tease but are generally welcomed unless they result in water damage. A winter thaw can produce snow and ice melt-off water around the base of your home and if your basement is not waterproofed, it may very well find a way inside.
Water is the source of life but not when it is damaging your property! Some facts about water — it will find the easiest path to follow when flowing or trickling and once it is in a crack or crevice in your foundation it will expand when temperatures drop below freezing again. Winter temperature fluctuations can result in snow and ice melting and re-freezing several times especially during a January or February thaw. It can be quite the cycle. Don't let it happen to your home.
What can you do?
The best thing would be to make sure your home's basement is waterproofed by a reputable company such as Benchmark Waterproofing. However, if your basement does not have that protection, there are several tasks you should undertake regularly in the winter months:
Check your basement for any signs of water damage. This should include inspecting the walls and floors, any crawl spaces, windows and doors. Make sure you also use your sense of smell — a dank musty smell can be the result of mould or mildew bacteria.
Look for cracks or places where water could enter into your basement.
Make sure any drainage system or sump pump is working properly in your basement. Check the battery backup on your sump pump in case of a power failure.
Make sure there is no excess snow and ice building up around the perimeter of your home.
Keep your driveway and pathways as clear as possible and make sure the flow from a potential thaw does not go toward your home.
Check that outdoor drains or municipal sewer systems are not snow covered.
If you find water inside
So despite your efforts you find water has made its way into your basement and you have damage. The carpet is spongy, the wall coverings are starting to peel, and there is the start of a dank smell as you go down the basement stairs. You can't see where it is coming in but you know it is there. Don't wait to have the problem resolved. Call Benchmark Waterproofing for an estimate. Their technician will conduct a full inspection and find the faults where the water is seeping into your basement and make a recommendation for remediation.
There are options to consider including an interior or exterior waterproofing project. As their names suggest, one concentrates on handling the problem from the inside of your home and includes repairing any cracks or fissures in the masonry of your basement walls or floor, digging a trench inside the walls of your basement, laying a new weeping tile drainage system to drain to your sewer line or sump pump, covering the drainage tiles with mesh and gravel, laying a bituthene membrane on the floors and walls, and finally filling in the trench with cement to the level of your basement floor. The process will result in you having a dry basement now and for good, well able to resist any thawing water from getting inside where it shouldn't be.
An exterior waterproofing project involves digging a trench around the outside perimeter of your basement walls down to the footings. Cracks or faults are repaired, the weeping tiles replaced, the walls covered with bituthene membrane, mesh gravel laid in to assist with drainage, before the trench is re-filled with soil graded away from your property. Exterior waterproofing projects are more involved and more costly but are considered the superior method. Your Benchmark technician will outline all the options and provide you with an estimate of cost and time.
Winter thaws may be a welcome break from the frigid temperatures but they can cause problems. You do not have to wait until spring to address the worries caused by water in your basement. Many people think that this kind of basement waterproofing can only be conducted outside the winter months however, waiting to resolve a water problem in your basement is likely to result in you having an even bigger problem. Don't wait. Benchmark Waterproofing has many years of local experience to waterproof your home in the Greater Toronto Area. If you have a water problem in your basement, call today. If you don't want a water problem in your un-waterproofed basement, call today.