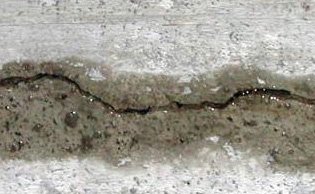 While many of us are fond of doing DIY repairs, this may not be the best idea when you are dealing with foundational cracks. The foundation is what keeps your home stable and safe. An improperly fixed foundation can lead to more severe consequences. Here at Benchmark Waterproofing we have very affordable prices and a team of highly trained and qualified professionals who can get job done in a timely and skillful manner. This is why we are considered to be one of the top choices when it comes to foundation repairs in Toronto.
Highly Trained Personnel
One of the many advantages of hiring Benchmark Waterproofing Inc. for the foundation repair of your Toronto home, as compared to any other waterproofing companies, is that we employ only highly skilled foundation repair professionals. Our technicians have undergone training and all have the proper certification. In fact, many of them have had a lot experience even before they were fully hired. Here at Benchmark Waterproofing we have been servicing Toronto clients for years always have technicians readily available for you.
Detailed Assessment
The first step of the foundation repair of your Toronto property begins with a proper assessment. Our professionals usually carry out thorough inspections of your home first in order to establish the location of the cracks, the extent of the damage, and the technique necessary to be able to repair it. Although you may have already seen a crack or two in your property, you may not have the right tools to perform evaluation and diagnosis of the real extent of damage you are exposed to. In addition, after the examination, we provide a detailed report of the exact condition of the foundation, and this can greatly assist homeowners in determining the amount of cash they need to shell out.
The Right Equipment
Aside from trained personnel, when it comes to the foundation repair of Toronto homes, possessing the proper tools and equipment for fixing foundational cracks is essential. Aside from having all the latest and most advanced equipment, unlike most in a lot of waterproofing companies, our experts know which tools, sealants, and fillers are required and to take care of your foundation problem.
Call us today and talk to one of our customer service representatives who will be more than happy to answer any questions you might have and provide you with more information if necessary.