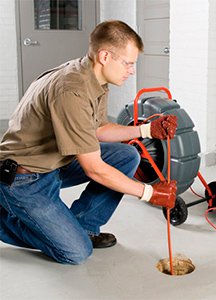 Basement leak is an issue that needs to be fixed as soon as it has been discovered and the damage that it can do to your property is very severe. Basement leak damage can be overwhelming at first but with experts like the ones here at Benchmark Waterproofing Inc., you can rest assured that the problem can be fixed in a timely manner. When it comes to basement leak repairs, there is nobody like us to get the job done.
Let us first take a look at the hazards of allowing water leaks in the basement.
Water
Water leak is the most common problem in basements. If you have water coming in through the walls and floors of your basement or you get water there through the buildup of condensation, both can cause a huge mess to your home. If your basement reeks with a clammy, mildewed smell, you most likely have a mold and mildew. Mold and mildew have become so common that there are now businesses that specialize in tackling mold and mildew specifically.
Moisture and condensation can also lead to rust and cause wood to rot. More often than not, the door jambs made of wood and wooden fixtures are the first to be affected. Moisture also provides an ideal breeding ground for termites. Hence, water and moisture in your basement is a serious matter that needs the attention of professionals. Here at Benchmark Waterproofing our experience workers specialize in basement leak repairs, so give us a call today and let us help you enjoy a dry basement all year round.
Another contributing factor to basement leak is the weather. Unfortunately, there is not way of controlling that, so the best thing to do is to be prepared for any weather conditions. The best way to do that is to have our basement leak repair professionals help you protect your basement from any leaks.
Here at Benchmark Waterproofing Inc. we have excellent experts who have seen it all. All of our workers are very respectful and therefore will treat your property as if it were their own. All of our equipment is new and we only have the latest and most advanced tools to help keep your basement dry. We take great pride in what we do and customer satisfaction is guaranteed. Call us today to speak to one of our customer service representatives who will be more than happy to answer any questions you might have.