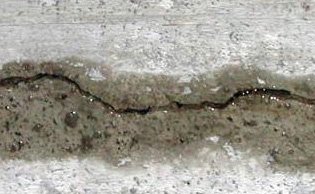 The foundation of your home provides its stability and integrity. If you have a leak caused by a crack in the foundation, it is not the place to rely on Do-It-Yourself methodologies to repair it. Benchmark Waterproofing has a team of highly trained experts who use the latest waterproofing technologies to get the job done quickly and efficiently and, importantly, at an affordable price. We are the top basement waterproofing choice for Toronto homeowners.
Highly Trained Personnel
Benchmark Waterproofing only employs highly skilled waterproofing and foundation repair technicians. While many of our team came to work with us with experience in the industry, they receive top notch training in our systems and have appropriate certifications before working on your home. Toronto customers can count on Benchmark Waterproofing to have a team ready to work on your home.
Detailed Assessment
Before we start working on your property's repair, we make a full inspection of the foundation, locating any cracks or damage before providing you a detailed assessment of the work needed to return your foundation to prime condition. Not only will you have a plan but you will know how much you need to budget to fix the problems.
The Right Equipment
Trained personnel need the right tools with which to work. They need advanced equipment and full knowledge of the tools, sealants, and fillers to work on your Toronto property. Benchmark Waterproofing technicians come with that technological know-how.
When you know you need the best, call Benchmark Waterproofing for advice on how to handle the repair of the foundation of your Toronto property.