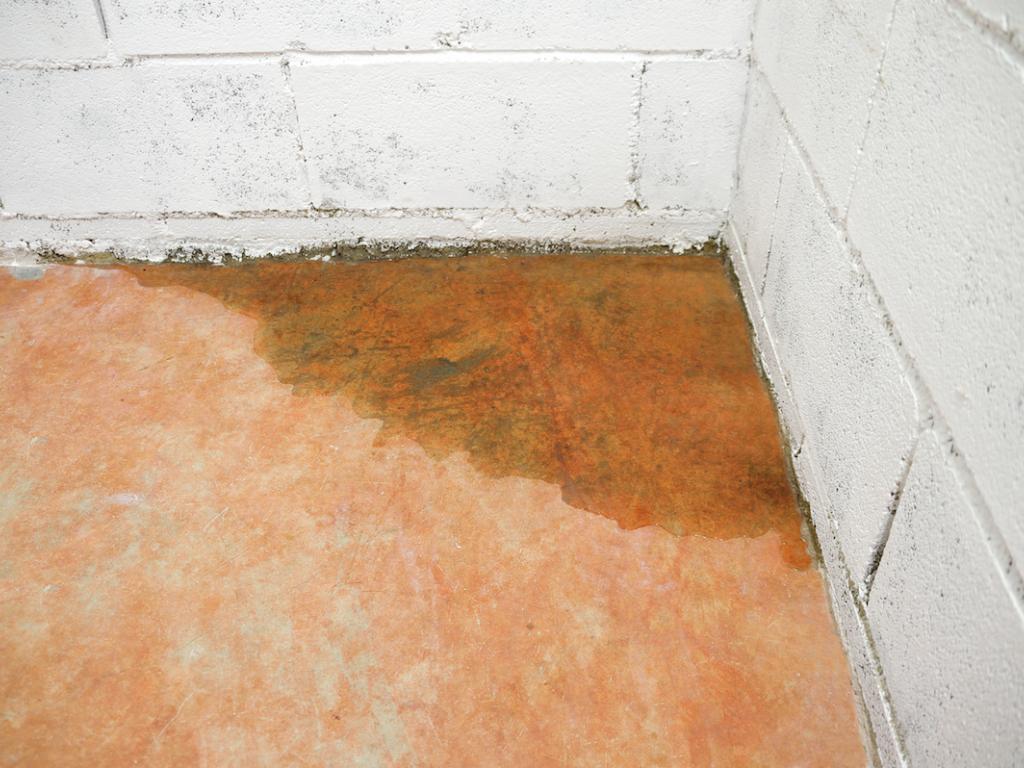 Spring in Canada is a bit of a tease. We get warm temperatures and a lot of melting followed by freak ice or snow storms. It plays havoc with commuting and, of course, preparing our homes for the lazy days of summer. The thaw-freeze weather can cause what were small cracks in the foundation masonry to get a lot bigger. The next thing you know you have water in the basement. Water finds the easiest path to flow and if the ice and snow around your foundation is melting unevenly it can be creating an easy route to gather around the base of your home.
Sometimes you can't even identify where the water is actually getting in, but you know it's there. The carpet is squishy or the wall paper is curling – you don't always see a puddle especially if your basement is finished. Water can damage anything you have in the basement including precious family mementos like photographs in boxes. Worst case scenario is that water-caused dampness is allowed to sit, and bacteria spores grow to mildew or mould. Mould, in particular, can be damaging to your family's health and needs to be professionally removed. The trick is to identify the source quickly.
So, what are you looking for?
Puddles are a definite sign! No matter the size, they are an indication of a leak somewhere.
Obvious cracks on the cement walls or floors.
Staining on the walls or floors show that water is seeping in through the masonry, carrying minerals and salts that leave a whitish stain.
Door jambs and window frames that are warping.
Flooring that has become "soft" especially if there is a wood base.
Paint that starts to peel or wallpaper that begins to curl is evidence that excessive moisture is damaging the wall coverings.
Boxes that are damp.
Appliances are starting to get rusty on the bottom.
A dank, nasty smell as you descend the stairs into the basement is often the indication that you have a mildew or mould problem.
You should also walk around your property outside to see if there are cracks in the foundation or places where water is pooling along the base of the foundation. These might be the source of your problem inside.
Any of these signs tell you to call in professional basement waterproofing contractors like Benchmark Waterproofing. They have the knowledge and experience to trace the origins of the leak in your basement and recommend the waterproofing project to fix it and protect your property in the future. There are two main types of waterproofing: Exterior and Interior. An estimator will explain the differences and the costs during his visit. You'll receive a recommendation based on your particular property and the problem to be solved.
Exterior basement waterproofing involves digging a trench around the perimeter of your property's foundation down to the footings. Basically, any cracks are repaired, new weeping tiles are installed, and the wall is sealed with a membrane to keep water out. The earth is returned to the trench and graded away from the foundation.
Interior basement waterproofing involves, as you might expect, digging a trench inside around the walls of your basement. Cracks are repaired, an interior drainage system is installed, and the walls are sealed with a membrane to keep water out. The trench is filled with concrete to return it to level with the rest of the floor.
When spring actually arrives, you should take the opportunity to conduct a complete outdoor maintenance review of features on your home. Are the eavestroughs properly installed and connected to down spouts that direct water away from your home's base? Is there landscaping too close to your home? Roots of bushes and trees can cause masonry to crack. Are there places where your property slopes toward your home? Driveways and pathways that can settle over time are prime locations for water to pool and cause problems in the future. Are there drains near your property? Making sure they are clear of leaves, snow and ice can help water properly flow away into the drainage system. A few minutes of your time can avoid expensive repairs later.
Benchmark Waterproofing is a family owned company with years of experience in the basement waterproofing industry. Their employees are licenced, bonded, and insured. They recognize the importance of protecting you and your family from basement water problems and will treat your home like their own. Their motto is: Do it once. Do it right. Guaranteed! Call today or go on line to request an appointment.